Road Surveys With GoPro Cameras And Pro Desktop Apps
Works with GoPro HERO11, HERO10, HERO9, HERO8, HERO7, HERO6, HERO5, Max, Session 5, Fusion and .gpx.
Applications
Road surveys
Visual Condition Surveys
Pothole Surveys
Course Visual Inspections (CVI)
Pavement Surveys
Sidewalk Surveys
Mobile Inventory Surveys
Line Marking Surveys
360° VR Street View
Private Street View
Fibre Optic Trenching Surveys
Drone Surveying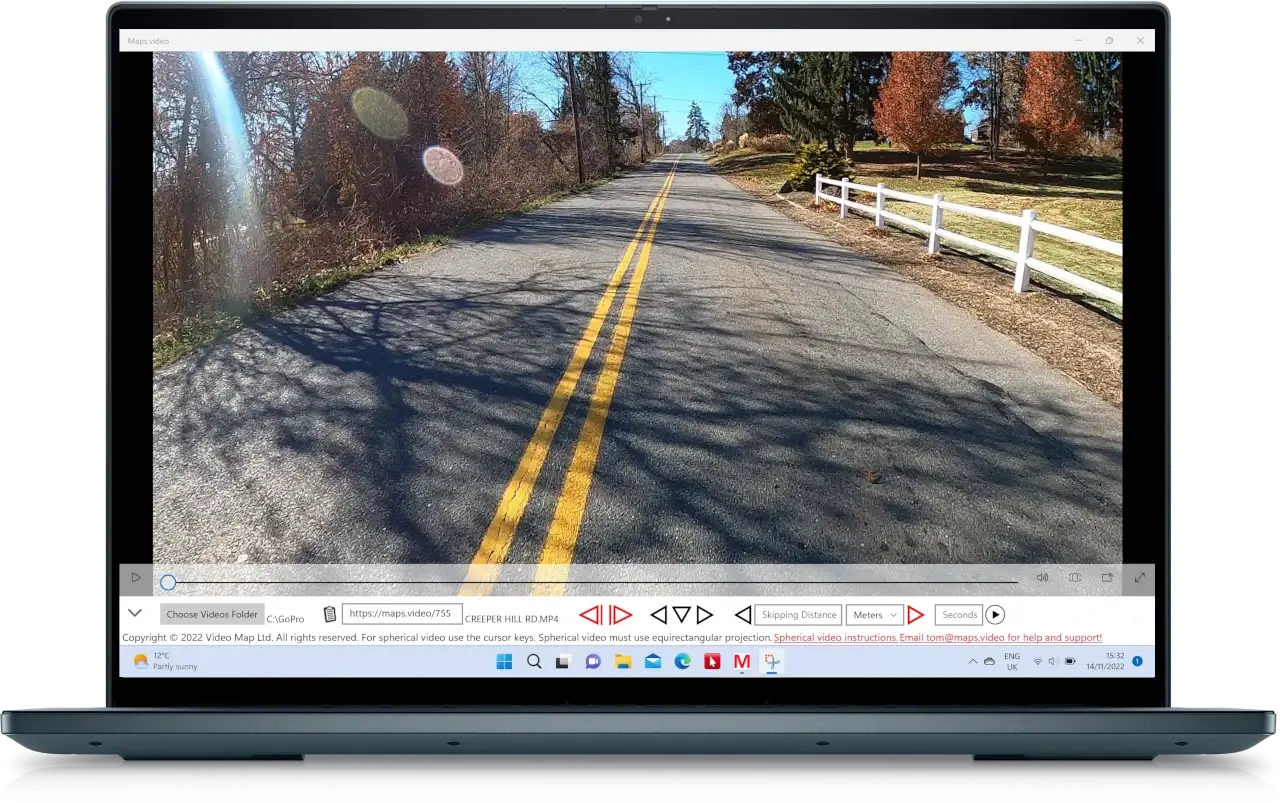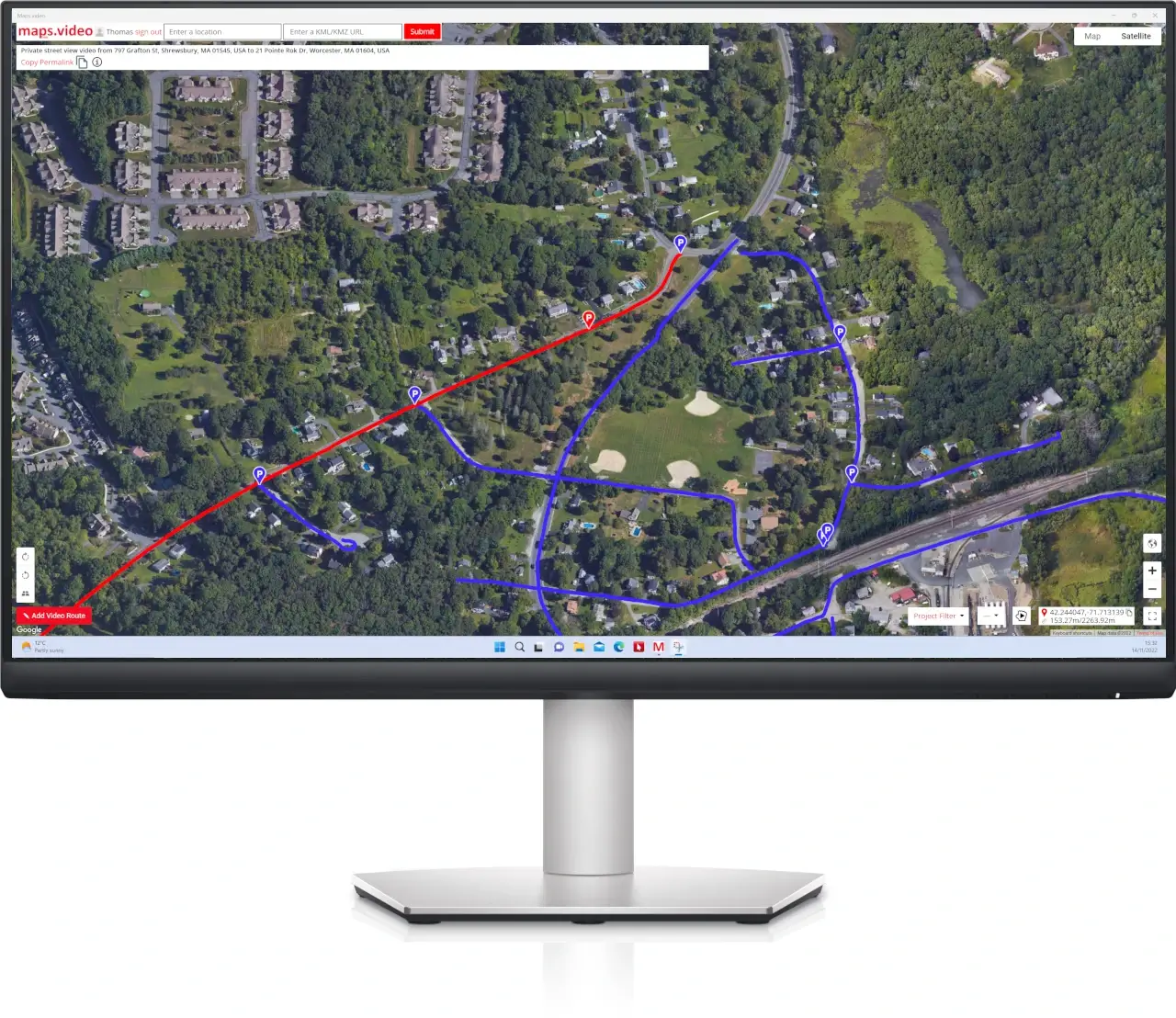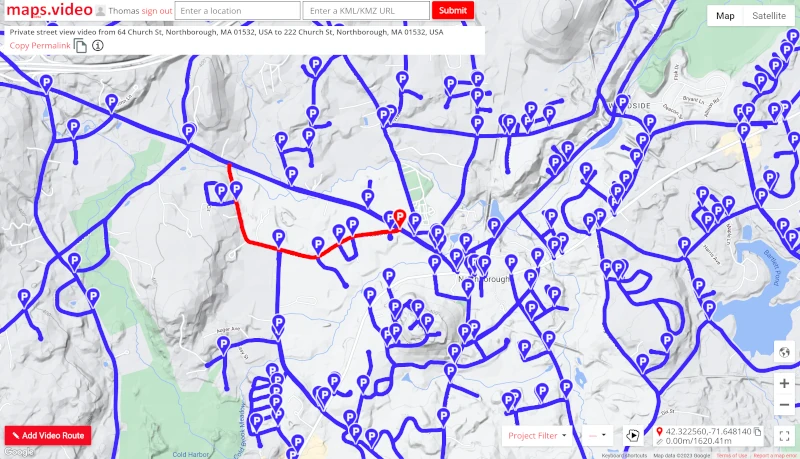 Create your own private street view quickly and easily
Use multiple GoPro for different angles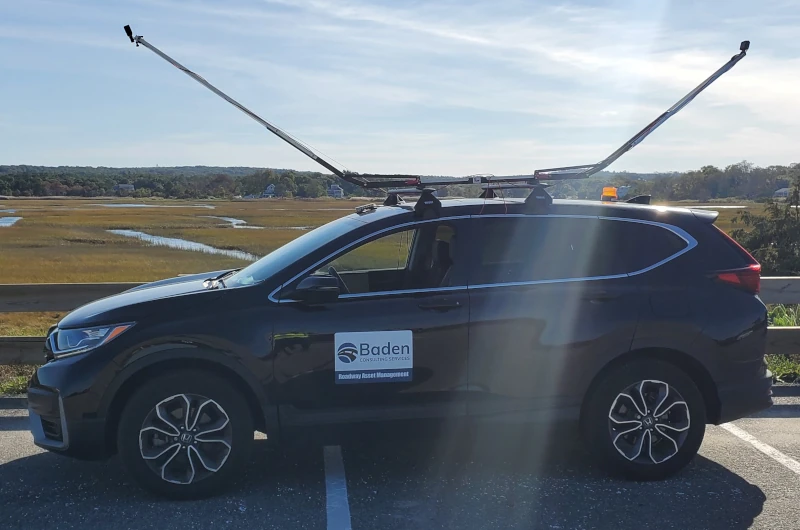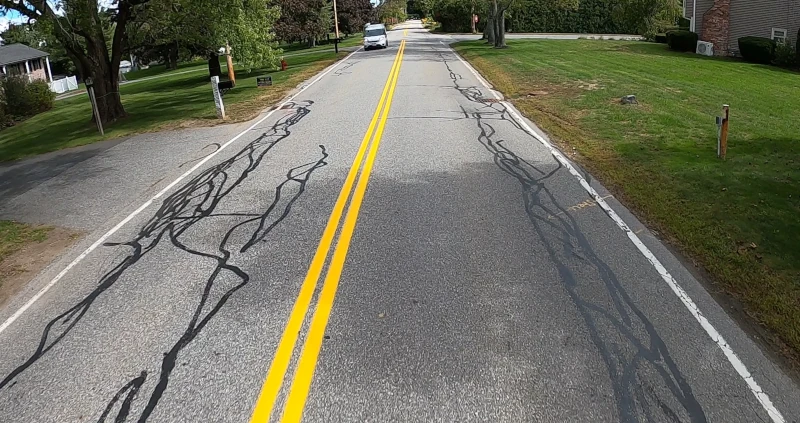 Analyse roadway features and answer client questions
Check the condition of roadway assets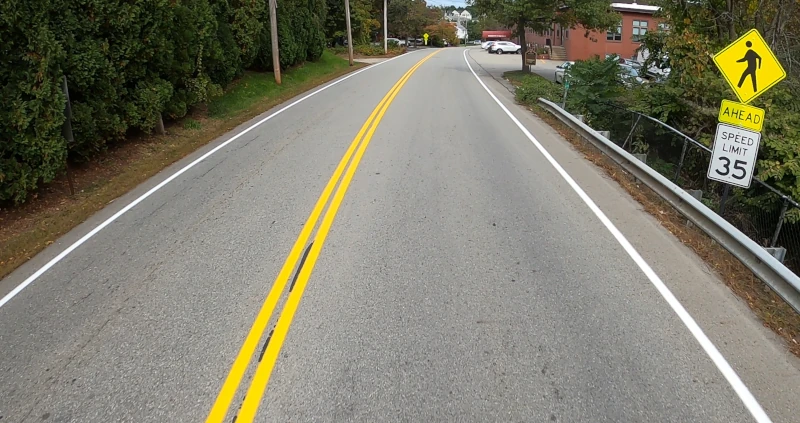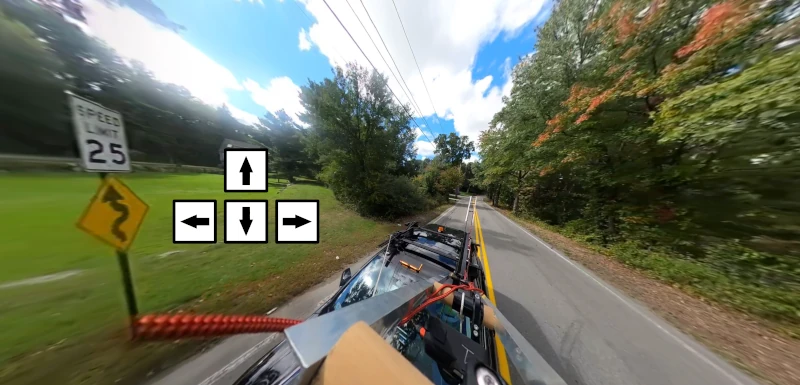 View 360 video with GoPro Max/Fusion using cursor keys
Utilise the power of Google Maps with road & satelite views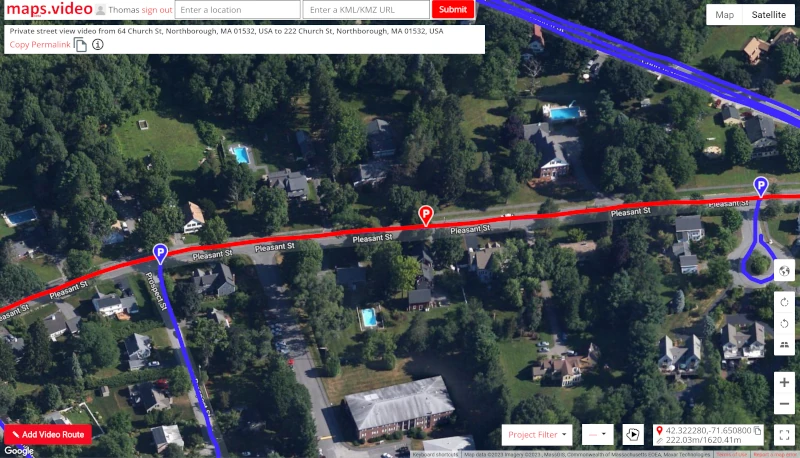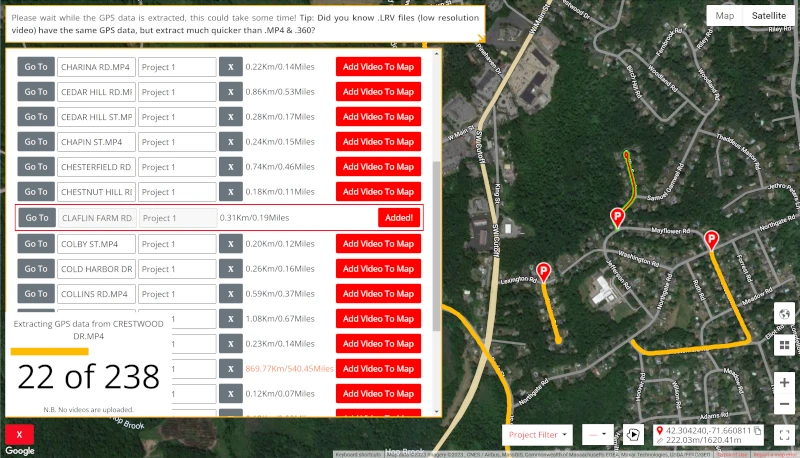 Quickly add hundreds of GoPro video routes, no uploading needed
Native GoPro video from your hard drive without added compression or buffering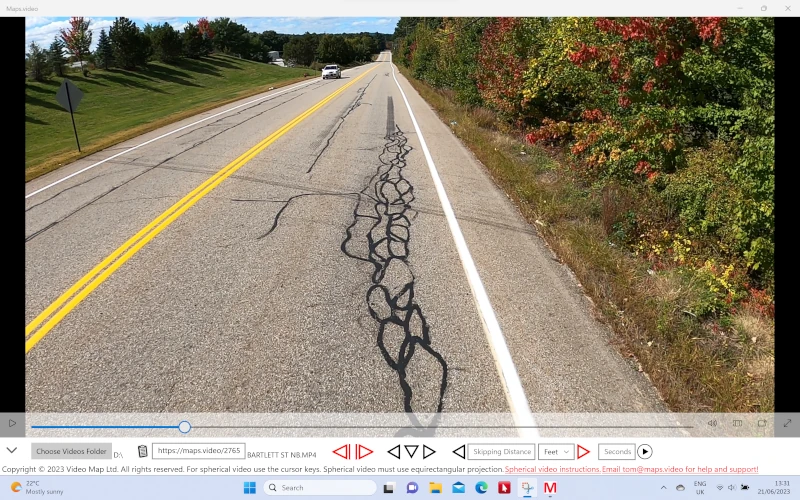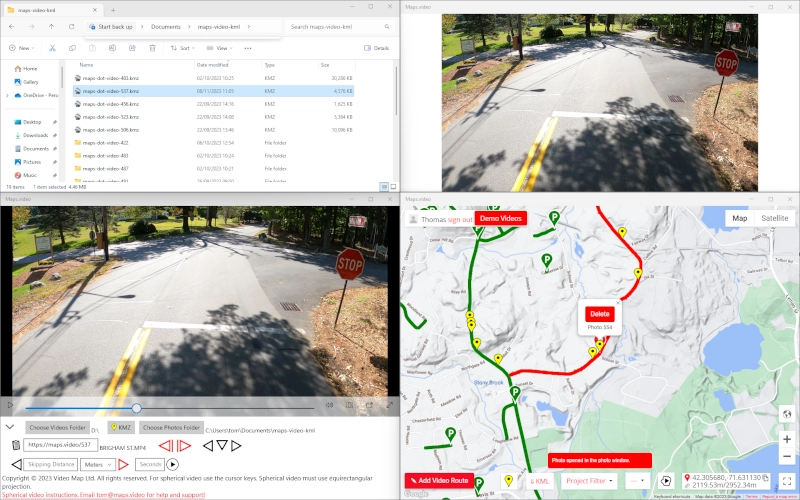 Extract video frame, open in new window and drop POI photo marker
Download video route as KMZ and load in Google Earth or esri ArcGIS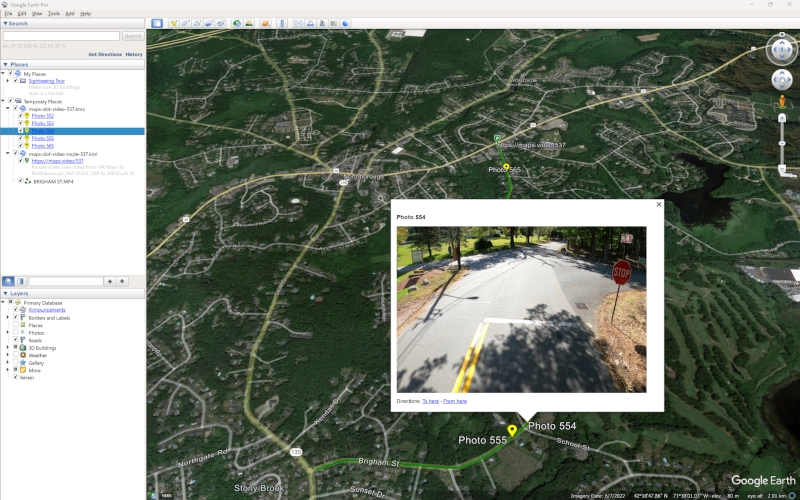 Free Tier

Free Email Support

Unlimited Views & Plays

Pay As You Go Pricing

Pay Once, Use Forever

No Commitment

No Subscription Needed

Rates From $6.66 per km

Bulk Discounts
The maps.video local application has made it really easy to access and control HD video playback, which has made determining the location of roadway features very efficient. It's allowed me to create a fully mapped video library of a city or town's road network using hardware (GoPro cameras) that I already owned. Uploading the videos using the Batch feature is easy and very quick. The ability to watch videos in real time or using the variable speed distance-lapse still shots allows me to perform my roadway assessment without having to click constantly!

Lance Baden, Baden Consulting Services, Massachusetts
Start for free and map your GoPro videos. Its easy!